Many business owners have received a letter from the company Bolagsupplysningen.se by offering to add a business listing on Corporate website of Enlightenment.

Whoever accepts accepts under the fine print to pay 4 795 per year for two years, a period is extended by 12 months if not canceled in time. It is not SCRO behind this letter. The offer concerns the possibility to enter into a private online service and has nothing with the Companies Registration Office to make.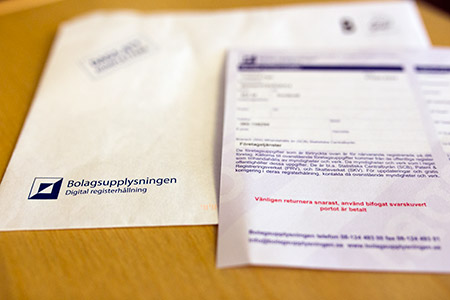 Company Information given is not a service with the Companies Office.